It is not usually possible for our D&D group to play in person, because we all live in different places and one of us lives in Australia. But this weekend, the stars aligned, so to speak, and almost all of us were in the same place at the same time. I took the opportunity to run an adventure that had the same epic stakes as our epic meetup.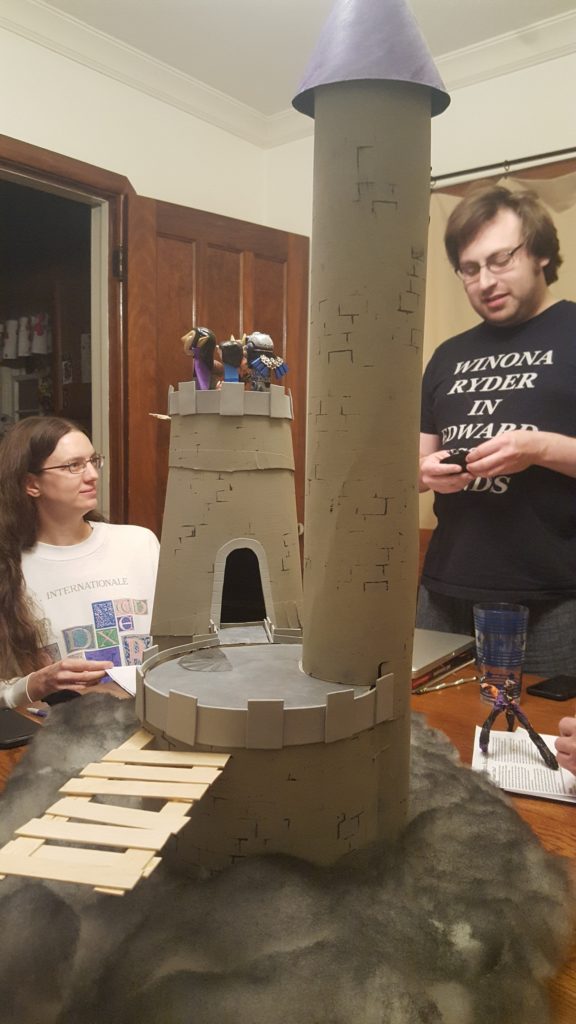 That's me in the WINONA RYDER IN EDWARD SCISSOR-HANDS shirt.
Unfortunately, to tell you that story, I have to give you some background information.