One of my hobbies is sewing felt dolls. Look at them! Click on the pictures to look at them closer!
I've been making dolls for over five years now, and I think I've gotten a lot better—so the more recent photos are up at the top, where they can impress you better.
Most of these dolls have been sold or given away. The only ones I've held onto are the ones with deep sentimental value! I wish I had an Etsy store where you could buy a bunch of my dolls, but as things currently stand, if you want a Ryan Veeder doll, you gotta email me so we can figure out some sort of commission setup.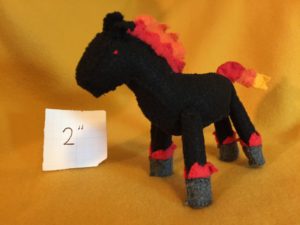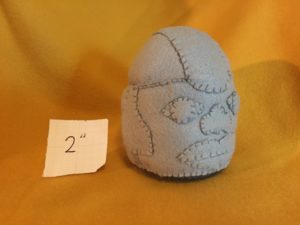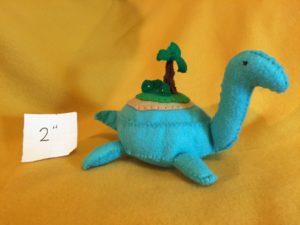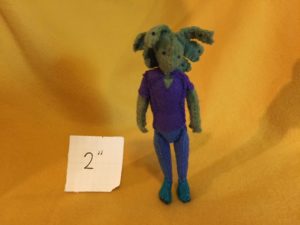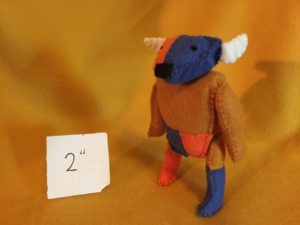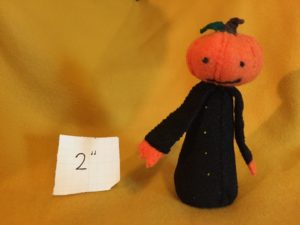 Above are a few of my favorites from the prizes I made in late 2015 and early 2016 for the first quadrennial Ryan Veeder Exposition for Good Interactive Fiction. I'm especially proud of how everybody that's supposed to be standing on their own feet seems to be doing so successfully.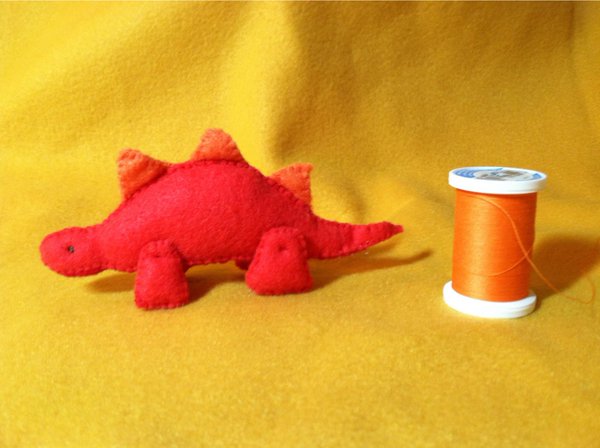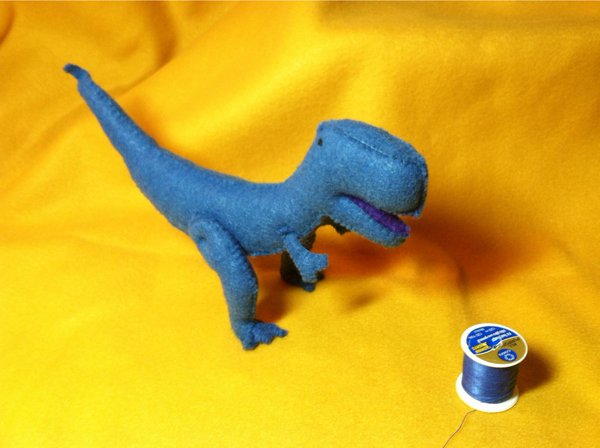 These are just a couple of the dinosaur dolls I made in June of 2015, around the time Jurassic World hit theaters. The various dinosaurs I sewed were part of a Plaid Peacock window display called "TERRIBLE ISLAND":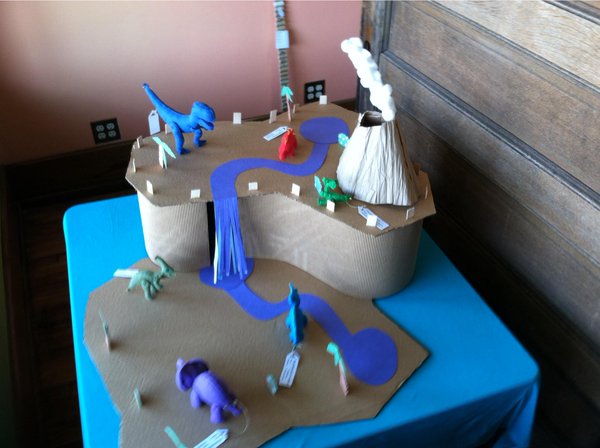 It was really hard to photograph!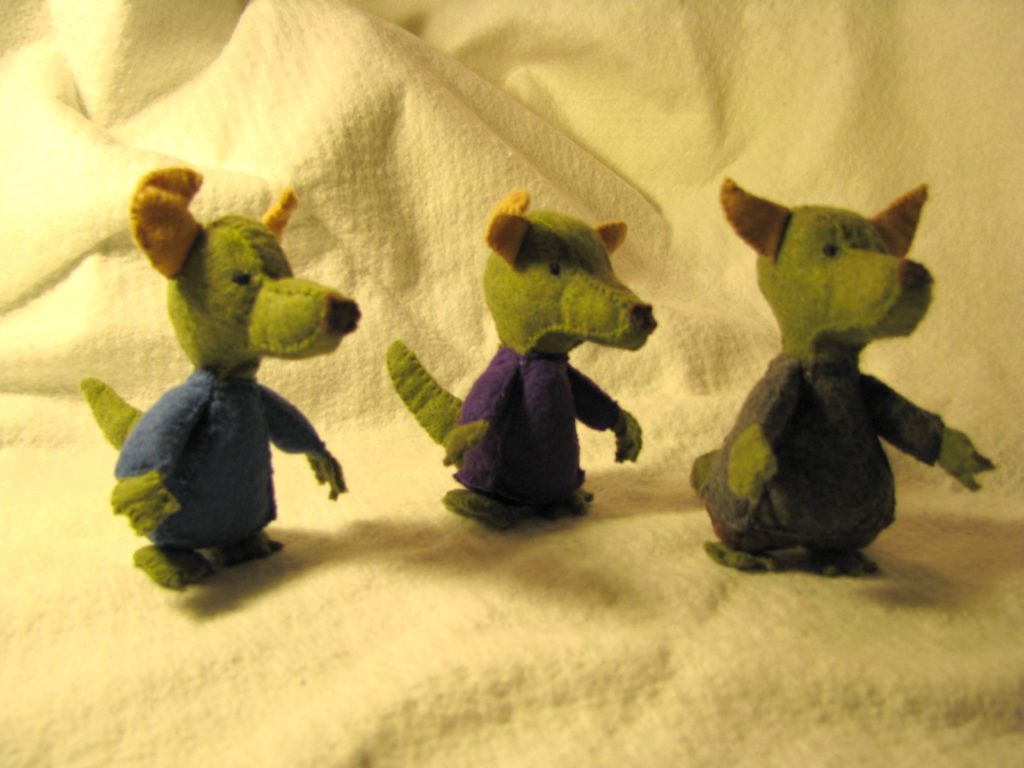 Here are some kobolds, characters from my Dungeons & Dragons campaign. From left to right that's Oakley, Kassandra, and Zeke. These are from I think January of 2015.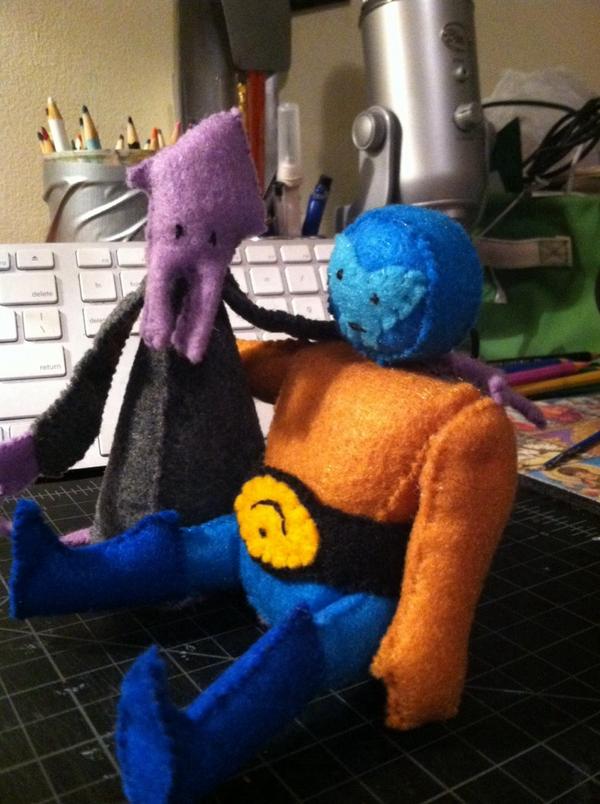 The guy on the left is Professor Thezh and the guy on the right is El Calderon. An unlikely pair. I built them in August 2015, when apparently I had need to make a lot of different dolls…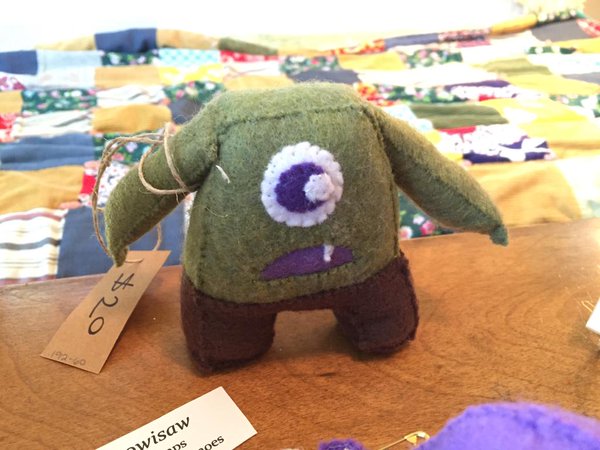 "Fegredo," from also August of 2014, kind of a Mike Wazowski kind of guy.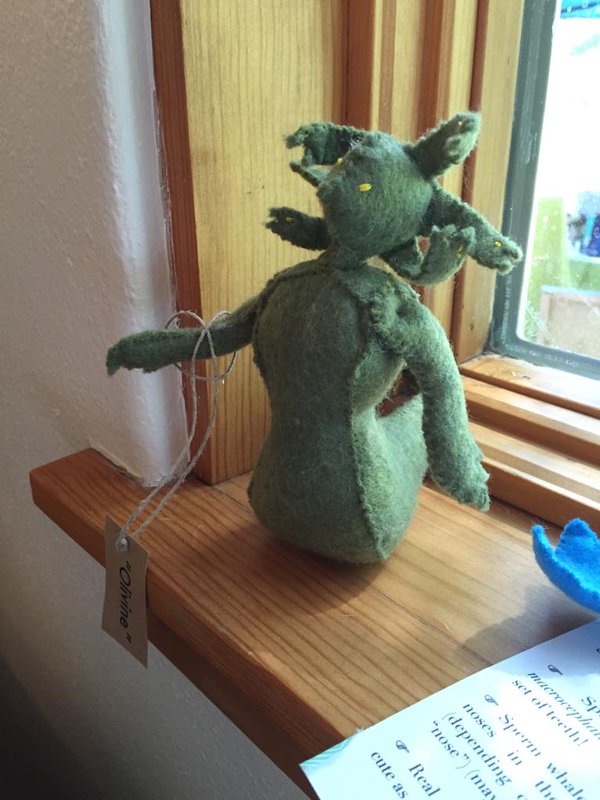 "Olivine," also from August of 2014. This lady was a very interesting topological challenge.
(This condor has a wingspan of about two feet.)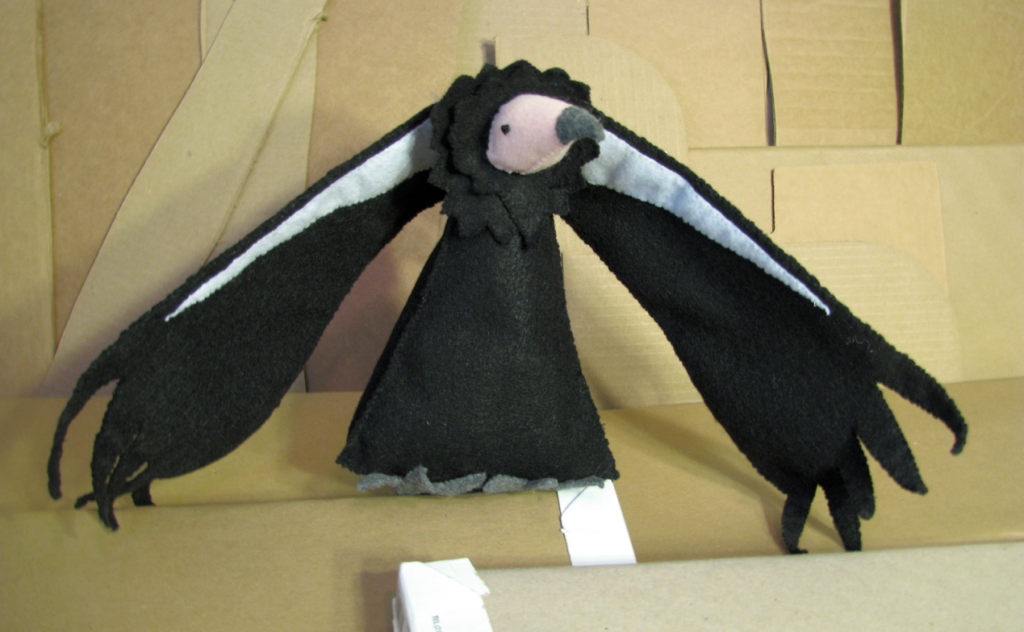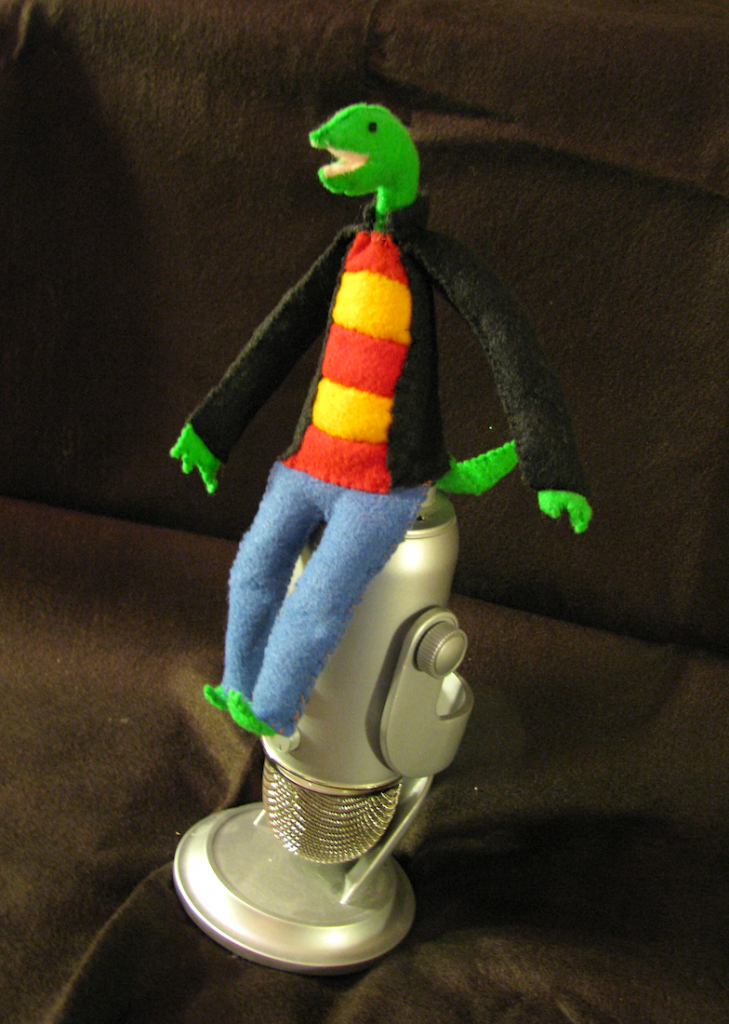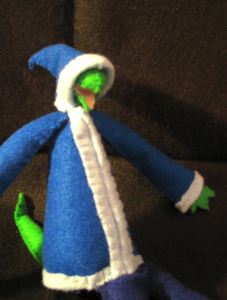 Probably the best way to learn about the Anglerfish Reading Lamp is to watch this video.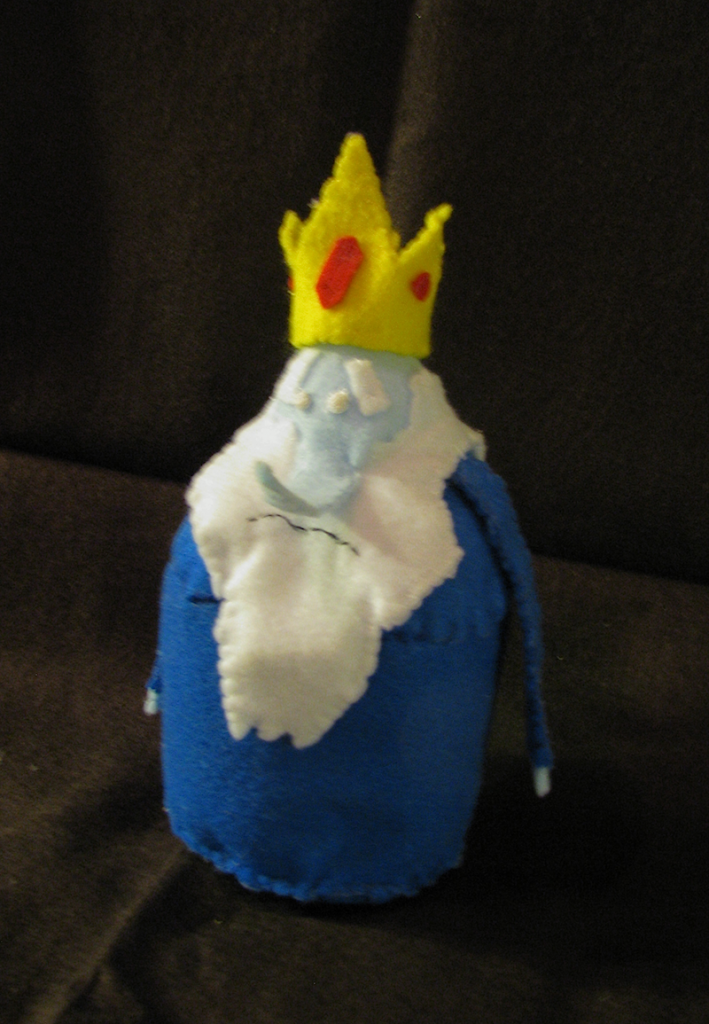 The Ice King, January 2012. This was one of the first dolls I ever made. Such a sad guy.